Client Testimonials
"We just finished a SC wedding weekend with rentals--tent, chairs, tables, linens, etc.-- furnished by Hotz.  Frank also participated as our bartender.  I cannot say enough great things about Frank and his crew.  They were right on time, provided additional items we needed to add-on due to weather concerns and spent two whole days with us.  They were super to work with. Thanks to them for doing all in their power to make this a wonderful event!!"
Karen Barwick
---
Thank you for your help with this year's festival. Thanks to your assistance, and that of many other important partners, we had the largest and most successful Festival of the Arts ever. More people, more activities, and the smoothest running event in anyone's memory.
Thank you for everything you did to help in this success.
Mark Loeb
---
Just wanted to follow up on today's lunch. It was awesome! Completely… the service, the set up, the food! I am so pleased and look forward to future lunches and perhaps even a summer B-B-Q. Thanks again for everything and forgive me because I forgot the name of the guy who brought the food, but he was just great. He was so friendly and knowledgeable; I only wish our budget would have allowed for a bigger tip. Thanks again and I'll talk to you soon.
Tina Hedge
Branch Operations Specialist II 35J
---
Thank you so much for the donation of the slot machine for our Bridal Show on Feb 27. It was a smashing success!
We had many inquiries about it and have sent many leads your way. We look forward to working with you in the future.
Sincerely,
Julie & Janet
Royal Park Hotel
---
I would like to thank your for the wonderful linen, china & tables that you provided for my open house on November 5th. Everything looked fantastic! Everyone was impressed by the quality of linen & china that was available to rent. Thank you again!

Mandy Sosnowski
Aramark – Fanux Robotics
---
I just wanted to tell you thank you for the great customer service, and the quick turn around on short notice. McDonald's was very impressed with the service and pats you on the back. Keep up the great work and I look forward to working with you again in the future. Cynthia
---
How can I thank you for all you did to help make this year's Christmas Party so beautiful! Your help was invaluable! It has been an absolute delight to work with you. Your customer service is the BEST! I look forward to working with you... God Bless you as you begin the New Year.
Tracey Wade
Woodside Bible Church
---
I wanted to take a moment to say that it was a pleasure to work with your company on Jenny and Bill Maloney's wedding on August 7th. I appreciate the high level of service you offer brides and grooms and will be sure to continue to recommend you to my clients. I look forward to working with you again in the future.
Sincerely,
Laura Davis
Wedding Consultant
---
I just wanted to write to you to let you know how extremely satisfied I was with your service... We had a graduation party scheduled through your company. When the tent and equipment came, it was set up quickly and efficiently. The server, Nancy, came the next day and was extremely professional and courteous. I could not have asked for better service or professionalism on her part. She set up all the food, restocked as needed and always had a smile on her face. Sunday, the catering truck picked up the tent and all utensils, bowls, linens, tables and chairs. The team was courteous and professional, and used care when disassembling the tent and loading the equipment we rented. I highly recommend your service to anyone who is in need of a catered party. And I can say that because we had used another catering service three years ago, and they were not nearly as efficient and nice to deal with as your company. Thank you for helping to make our party a smooth and enjoyable event.
Sincerely,
Sharon and Louis Oniga
---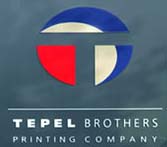 Hotz Catering has helped us here at Tepel Brothers Printing Company with a number of events. The best thing about working with Elaine is that she has so muchexperience in event planning and coordination that she is able to come up with clever ideas about how to help things run more smoothly. In addition to rentals, Elaine has helped with food selection and preparation. She has also helped me set up for events and has created beautiful displays that enhance the food and the party theme. Her professional manner and cheerful demeanor are so appreciated. I know that I will always look to her for help with all of our events and has created beautiful displays that enhance the food and the party theme. Her professional manner and cheerful demeanor are so appreciated. I know that I will always look to her for her help with all of our event and party planning needs.
Harriet Tepel
Vice President - Tepel Brothers Printing Co.
---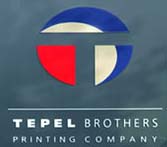 I am pleased to say that our experience with Hotz Catering was one of the most enjoyable ever! Our son and daughter-in-law had an out-door wedding in the month of September which could have been disastrous without the expert guidance of Elaine Grange. We presented our ideas to her and she filled in the blanks with wonderful suggestions that encompassed the day. Nothing was overlooked. Elaine took full responsibility for the entire event and it turned out magnificently. The clean-white tent was set up a day in advance and the lighting, tables, chairs, linens, china, silverware, napkins and crystal were placed and dressed the morning of the wedding - stunning! The Bride & Groom and their guests were very pleased with the pig roast and the accompanying menu items. Thank you Elaine Grange, for your endless attention to detail. The day you presented to us was well beyond our expectations - it was a complete delight!!
Connie Maki
Tepel Brothers Printing Co.
---
Thank you, to Elaine Grange and Hotz Catering for making our son's high school graduation party a huge success! Elaine is an expert party planner. We discussed all the details with her and she advised us on how much food and beverage to order and what to rent. We chose the backyard bar-b-que menu complete with a chef, a server, and a bar tender. The staff made it possible for us to spend time with our guests, which was very nice. We were able to relax and enjoy our own party. The staff were very friendly, helpful, and self-motivated. The food was great. The hamburgers, brats, and chicken were prepared on the spot and to order. The salads and side dishes were very popular. Everything was excellent! We had plenty of leftovers and no one went home hungry. Hotz rented us a big, beautiful tent. It was clean and looked like new. They also rented us an ice cream freezer, linens, tables, and chairs. Everything arrived on time and was set up on schedule. The staff also picked up the rentals promptly. We didn't have to worry about it at all. Our friends and family will remember our son's graduation for all the fun we had eating, playing Frisbee, and socializing. We will remember it as a party that we enjoyed, even though we were the hosts.
We will call Hotz Catering and Elaine Grange to cater our next event.
We highly recommend their services to anyone who wants a fun, well-coordinated and care free event.
Yours truly,
John and Lynn Collins
Bloomfield Hills, Michigan
---
Just wanted to take a moment to express my deepest gratitude and appreciation for going above and beyond today. Your expertise and input to make the room look amazing saved the day!! With the burgandy not being the same shade, the end results is beautiful. Thank you so much for the extra efforts, time and help to pull this off. Truly team work!!
Be well,
Mary Anne Pacheco
VP of Marketing/Events
BoostOneMarketing.com
Clients






*Prices are Per Rental Item or Per Person and are Subject to Change*
*For most up-to-date information call 800-990-1599*